Welcome to 2009, bitches.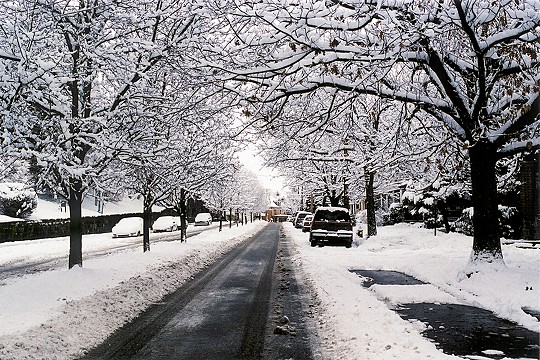 Please forgive the term of endearment. Or don't. Trudging back to work through cold rain after a week and a half off has triggered my annual January irritability. My empty bank account hasn't helped either. I've
mentioned before
that my company's pay schedule leaves the less-affluent employees hurting for funds at this time of year. Liberty (and libation) awaits me in February, but until then…f**k all y'all.
That being said, I did get in some good boozing over the second half of December. You can always count on me to enjoy the
true
holiday spirit(s). Some of the highlights:
On December 20th, Dupa and I went to a party at Carson City Saloon that was thrown by our friend Eric and his fiancée, Ashlee. It had been about nine or ten months since I had last seen Eric, so we threw back beers and stood by the bar catching up. I then relayed a story to him from back in May: I was out with a girl that I was dating, and two of her friends joined us. One of those friends, a petit blonde ("B."), told me that she worked for a local company. Eric, to the best of my knowledge, also worked for that company. I asked her if she knew him, and she said, "Oh yeah, I know him. He just got fired!"

After I told him the story, Eric asked me what this girl's name was. When I told him, his eyes lit up.

Eric: "Wait, [B.]? I know her—she's hot! Wow, you were f**king [B.]?!"
Me: "No, I—"

I tried to explain that he had misunderstood, and that she was just a friend of a girl that I was dating at the time. But before I could get another word in, Eric tapped Ashlee's shoulder, and said, "You remember [B.], from [company name]? [D.E.F.I.] was f**king her!" In a moment illustrating that these two are a perfect couple destined for a long and blissful marriage, Ashlee chirped, "You f**ked [B.]?! She's hot!"



Earlier that same day, Dupa and I had helped TJ move into his new apartment on the north side of town. It was a long, 8-5 workday for us, and by the time we dropped off the U-Haul, TJ was somewhat adamant about staying at home for the rest of the night. Cut to about 11:30 pm, when I texted him to tell him that our friend Chad had met up with us at CCS. Twenty minutes later, while we drank and loudly caroused with strange women, TJ walked into the bar, ready to party.


My last day of work before the break was December 23rd, so that night I hit up the Shadyside Saloon with TJ, Tony, and Nate. Shannon and Dr. Kelly eventually met up with us, and we all had a good time playing darts, drinking beers, and just relaxing. Hollywood was due to join us, but seemed to be taking forever to do so. Around 11 pm I got a phone call from him. Through a heavy slur and pulsating music in the background, he asked where we were. I told him and asked where he was.

Hollywood: "Okay, I'll be there."
Me (again): "Where are you?"
Hollywood: "I'm [unintelligible 2 second slur]…f**ko. [a pause, then a click]"

He eventually showed well after midnight, and was more sauced than I had ever seen him before. He plopped down in a chair at our table, and sat glassy-eyed and motionless while the girls used tinsel from a nearby railing to decorate him like the Ghost of Christmas

Fabulous

.

A couple of days later he asked how he got to Shadyside on that night. "By sheer miracle," was my only response.



On the following Saturday (December 27th), Ashhad and I pregamed at my place before heading out on the town. I had received a bottle of Appleton Estate V/X for Christmas, and it smoothly pushed me over into my downhill journey towards blackout mode. I highly recommend it to anyone who likes rum (and forgetting half of your night). Dupa was scheduled to join us, but was slowed by his heavy partying the night before (which involved an embarrassing night at his hometown bar), and he soon gave up any inclination to go two nights in a row.

Ashhad and I met some friends for a couple of drinks at Shady Grove, and then caught a cab to the South Side to convene with Eric, Ashlee, and some of their friends at Mario's. The party soon moved to Casey's Draft House, which is renowned for ManBoy, a "little person" who entertains the crowd by dancing around on the bar and pouring shots into people's mouths. Not long after we arrived, Ashhad noticed a sign advertising a "Jager Bomb Bucket." He bought one for the six of us, and the bartender handed us a tin bucket filled with ice, a bottle of Jager, cans of Red Bull, and plastic cups. Each of us threw back two shots—oh boy. There was no turning back now; the best I could hope for the rest of the night was to steer myself away from vomiting. TJ arrived not long before my night faded to black. I vaguely remember going to Carson City and then to afterhours at the Caravan Club (a private club in the South Side), and then Ashhad and I walking from my place to Village Pizza at about 3:30 am.

When I awoke the next morning Ashhad was gone (as was a bottle of Powerade that had been in my fridge), and my bathtub and a towel in the bathroom were wet (only one of my friends would indulge in a shower and bottle of sports drink on the house). Talking to TJ a day or two later, he gave the following commentary:

"Highlight of the evening: Ashhad pulling out a cigarette at Caravan, realizing he had had no lighter, then looking at a random girl 5 feet away and saying, 'I need a light, bitch.'"

When I repeated the story to Ashhad, he paused and said, "Did she give me the light?"



New Year's Eve was spent at Joey and TD's house. Guests filled the refrigerator with bottles of the bubbly (that is an actual picture—complete with TD's "thumbs up"—at right), and beer pong matches raged in the heated garage. Joey said that at one point, not long after the ball dropped, he walked into his living room, and observed that each of the 7 or 8 people in there had his or her own bottle of champagne, and each was taking it to the head.

I downed one full bottle myself, and then polished off the second half of Dupa's bottle. According to him, I then found an abandoned bottle sitting on the dining room table and started working it down as well. I don't recall that, personally; unfortunately, the very fact that I don't recall doing it makes it all the more likely that I indeed did it. I blacked out for an hour or two, at the end of which I found myself emptying my stomach into the bathroom sink.

If your first few hours of a year are any indication of how the next 364 days will go, then 2009 is going to be one hell of a ride.
Once I get to February, that is.