Saturday, May 27
I stumbled out to the couch and turned on the tv. An hour or so later Dupa experienced déjà vu, as again he shuffled out to the living room to find me watching
River Monsters
(*
shrug
*...it was a marathon weekend).
After watching Jeremy Wade swim with tigerfish in the Okavango Delta, we strolled down the street to
Screwie Louie's
for lunch. Sipping Coronas on their deck, watching tourists and locals pass by in various states of dress and consciousness, was the purest expression of beach life that you can find.
There's something intoxicating about it. Even with all my objections to living in Florida—and there are many—I can fully appreciate the appeal, living at your own pace and holding onto each gust of warm ocean air. It was just this siren call that lured TK away from the life of a corporate drone in Pittsburgh. And it led him to the love of his life, who he'd be marrying a few hours later. Hard to argue with those results.
Ah yes, there was a wedding to get to. The open-ended dress code led me to an easy decision: a 90-degree day on a Florida beach? Shorts, short-sleeved button down, and boat shoes, baby. Watching my friends sweat in suits, dress pants, and long-sleeved shirts, I patted myself on my back all day [
much credit is also due to my personal stylist, Alex, who helped me in shopping for my wardrobe prior to the trip
].
Beauty like this is perfect...for drinking.
My esteemed associate, Dupa, however, chose a tailored white linen suit, blue pinstriped shirt, and sandals. I cannot, in good conscience, hate on that decision.
The location for the ceremony was beautiful, with blue skies and blue-green waters serving as a backdrop. The one thing it lacked was alcohol, and I kicked myself for not following through on my idea to bring a cooler full of beer.
A grounds crew hastily assembled the archway that would serve as the altar; while we stood watching, someone pointed out that there was a beachside bar about 500 yards away that sold drinks in large, reusable cups. Dupa and I looked at each other, nodded, and headed off in that direction. We returned just before groomsmen began ushering parents and others down the aisle. I sipped on a tall cup of piña colada, while snapping pictures of groomsmen sweating out booze and a beautiful bride joyously striding across the sand towards her destiny.
The parents and the bridal party formed a receiving line afterwards, leading up to the edge of the beach. I told Tide's parents how lucky we all felt TK was. I told TK's parents I was friends with Dupa, but I was the good one. "That's what we've heard," his mom confirmed.
I complimented Tide on the silver and blue color scheme she'd chosen for the groom and groomsmen, but suggested one change. "The ties," I explained while tracing my finger across TK's navy-blue neckpiece. "They should have
orange stripes running across them
." The bride lunged at me, connecting her tiny fist hard on my arm (and I really think she was aiming for my face, but was just too short to reach it).
War Eagle.
Our buddy "Grunts," was following me in the line. After he congratulated TK, he pulled back from their hug to add, "I've got a present for you in my back pocket." He leaned forward to
reveal a bottle of Smirnoff Ice
.
TK:
*
incredulous
* "Did you just Ice me?" *
grabs the bottle, cracks it open, takes a knee, chugs it down
*
The wedding photographer was Johnny-on-the-spot, kneeling opposite TK to get an action shot of the icing.
Shafe was several people back from us in the line. When he got to the end and gave the bride a hug, he added, "I've got something in my pocket for you." Then he leaned forward and revealed a bottle of Smirnoff Ice. Badass bride that she is, Tide took the bottle, cracked it open, took a knee, and chugged.
Have I mentioned that these two were made for each other?
While the wedding party did the photography portion of the day, the W&J demographic of the guest list piled under deck umbrellas at the beachside bar where Dupa and I had gotten the pre-ceremony drinks. Shafe yelled "Play Hall & Oates!" at the musician playing live on the deck, Billy's girlfriend explained to me the difficulties of being a young teacher on the beach in the age of social media [
"I can't be out here with my tits out."
], rounds of drinks were bought and drank, and Mrs. Ton [
"I'm allowed to look—I'm married, I'm not dead."
] and I scoped out the talent coming in off the sand.
Just as we were preparing to leave for the reception, Dupa struck upon an idea. He asked the bartender if they sold six packs. They did. He looked back at us with a grin, then ordered up a sixer of Smirnoff Ice to go. In one swift moment, he had just turned the wedding reception into a warzone.
The wedding's second stage was held at the local Elks Lodge. Located right on the bay, the hall featured a deck with a beautiful view of waterside mansions, perfect for smoking the hand-rolled cigars that were available to all guests. The space was beautiful and yet still unpretentious.
And when the groom made it to his seat after his first dance with his bride and a dance with his mom, he found a cold bottle of Smirnoff Ice waiting for him. He sighed, cracked it, kneeled, and chugged.
A friend's fiancée came back to our table with a margarita in a large glass, and I knew what my next order would be. Dupa got one as well, but soon decided he needed to be mobile, which could be awkward and troublesome with a large, heavy glass. He grabbed his large plastic cup from the beachside bar, poured his margarita into it, screwed on the lid, and began circulating. When he was due for a refill, he asked the bartender if she'd make a margarita directly in his travel cup. She happily accommodated him, and I wanted to hug her. But instead I restrained myself and handed my own travel cup forward for my next margarita.
Meanwhile, Grunts returned to his table after visiting the buffet. A Smirnoff Ice was on his chair. Another victim.
I filled myself up with delicious chicken parm, roast beef, veggies, potatoes, and more. It felt less like indulging in fine dining and more like packing sandbags against the rising river of margaritas flowing through me. It was needed fortification.
During his best man speech, Ton recalled a story from their college days, when TK had insisted they buy a bottle of Hypnotiq for a party. So, to christen the occasion, Ton motioned to TK's sister, who walked a bucket of ice with two bottles of Hypno up to the front of the room and sat it in front of the bride and groom. Ton cracked open a bottle, and they each took a swig of the awful fruit juice/cognac mixture.
Wanting revenge later, TK called Shafe over and said two words: "Get Ton." So, as we all stood at the bar talking, Shafe walked up, tapped Ton on his shoulder, and pointed down to his hunting boot. Ton found a bottle of Smirnoff Ice looking up at him. Crack, kneel, chug.
The dancefloor was active all night, whether Billy was performing N'Sync's "Bye Bye Bye" routine, which he'd learned in middle school, or Dupa was posing in the middle of it with his shades on, his shirt mostly unbuttoned, and his arms outstretched like a bird of prey swooping down from the heavens. And when Cheap Trick's "I Want You to Want Me" came over the speakers, Grunts looked at me and lost himself in the tune.
Me:
"You're so white."
Grunts:
*
laughs
* "I may be a white guy, but I still hate Trump!"
One of TK's groomsmen, "Insider," was a former Super Bowl champion, a hulking man with arms like bridge support beams. He was the sage, measured voice of wisdom most of the weekend, the old head offering advice from someone who has seen and done it all. But even sage Super Bowl champs can get Iced, especially when the groom orders the hit. Another chug.
The reception wrapped at 10 pm; TK and Tide said goodnight to the parents, aunts, uncles, and cousins, as one after another Ubers pulled up to the Elks Lodge like choppers to a Saigon rooftop. Everyone was instructed to head back to
Daiquiri Shak
.
When we got there, though, I helped the bride and groom drop off some things at their apartment, which was walking distance from the bar. I gazed out over the Gulf from their beachfront balcony, while Tide took a moment to relax and TK put away the items we'd brought back. They were both ready to cut loose and truly celebrate the day without pretense. Or, as TK put it when Tide paused to ask if she should take her ID: "If they ask for my ID, I'm gonna whip my dick out. *
nodding to me
* And you can quote me."
There's something amazing about watching a bride walk into a bar in her wedding gown. The looks on people's faces were somewhere between shock and joy. Everyone congratulated her, as heads snapped around from every direction. Tide had to feel like a celebrity; I felt like part of her entourage.
We headed for the deck, and were soon joined by various wedding guests who had been drinking inside. As I stood at the bar ordering us a round, I struck up a conversation with three strangers: a couple and a cute friend of the wife. [
It's really amazing how frequently this happens, and each time it begins with some unsolicited question/comment about my height.
] Before my beers had even been served, I was posing for a picture with them. Later in the night they would get Ton in on the act, too, as the cute friend requested that my buddy pick her up for a photo.
The bride, too, was beloved by cameras. My favorite picture of the weekend came while she stood at the railing of the deck, a lit cigar dangling between her fingers, a Bud Light within arm's reach, and an air of confidence radiating from her as her eyes lock on something in the distance. In another picture, she leisure poses while being held aloft by the arms of TK, Ton, and me.
Inside the bar, madness reigned.
Tiger Blood and Shafe were vying for the attention of the maid of honor, Tide's sister, who wasn't interested in either of them. It was like watching two salmon race each other up a frozen stream.
Insider was dying to break free from the confines of his tuxedo, and removed everything but his pants and the Nike Pro tank top he was using as an undershirt.
Balls' bachelorette party friend had come out yet again, and she seemed entertained watching the chaos around her.
Tiger Blood got a lead on someone who could sell him some coke, and asked me if I "party."
Grunts' wife, all of 5'5" and 100 lbs, put on Insider's tux vest—which fit her like a dress—and danced around.
Insider, meanwhile, arm-wrestled all comers, including Tiger Blood and the maid of honor.
Tiger Blood explained, "You've never really done coke until you've done it off a stripper's ass."
Grunts' wife climbed up on a pool table to dance around, to the horror of her husband, who pulled her back down.
Tide and TK made an early exit, to get to the final wedding tradition. Or, as the groom so finely put it, "She's gonna be shorter in the morning."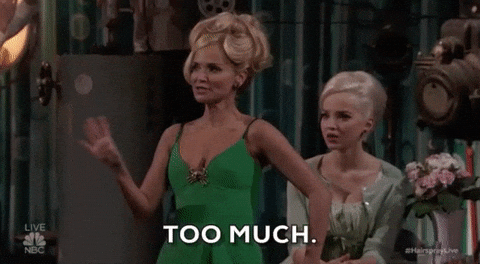 Absent from all of this was Dupa. By all accounts he had been in the bar when everyone first arrived, and Mrs. Ton even managed to get a picture of him standing near the pool tables with his pants around his ankles. But not long after, he pulled an Irish goodbye. Gone without a trace, before the bride and groom had even appeared.
In the end, it seemed like a perfect tribute to the day. There really can't be a better gift for the bride and groom than the knowledge that their wedding was too much for Dupa to handle.